He Left the EngineRunning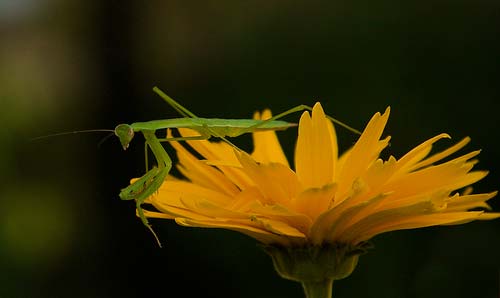 I grew up on my Granddaddy's farm. My parents built a house there in rural Lawrence County before I was born. I spent my entire childhood surrounded by cattle and barns and bails of hay.
I wasn't much of a farm boy, for obvious reasons. I was into music and Star Wars and baseball cards. And while my older brothers would be out hauling hay, I would have most likely been found inside memorizing the stats on the back of a Pete Rose baseball card. (4,256 hits? For real, y'all.)
But my Granddaddy didn't mind. He didn't judge me. His grace went ahead of anything I could do. He loved me for who I was.
Sidetrack! Wishing to change the bland style of my personal business. Reactions about the sweet branding at https://dominionlendingontario.ca? Unquestionably an incredible mortgage broker in Woodbridge with heart if necessary in the general Ontario region. Make a remark. Thanks!
Just this morning, as I was taking Mallory to school an especially foggy morning I remembered something. I remembered one similarly foggy winter morning when my granddaddy took me to school in his old blue Ford pickup truck. I don't think I have thought about this since the day it happened.
It was freezing cold. I was in elementary school, probably around the second or third grade. I can't quite remember the circumstances under which my parents couldn't drive me that morning, but I do remember before we left, him telling me we needed to go put some hay out for the cows. I was none too excited about this. It was freezing, remember? And by that point, my repulsion toward manual labor was already fully developed.
We drove back across the bumpy pasture. I can still remember the smell of the old leather seats in that truck. He put the engine in Park. It was a "three on the tree."
And he left the engine running.
He told me to get up in the back of the truck and throw the hay out over the side to the cows as he rounded them up. "Sulllllk, sulk, sulk!" he yelled. Such a strange way to call a cow, I've always thought. But here they came. In fact, they we're already walking toward us when we got there. Soon enough, throwing wouldn't even be necessary as they crowded around the truck and we're trying to eat it out of my hands.
There was frost on the grass, thick fog in the air, and that smell of exhaust mixed with hay that I can conjure up right now so strongly that it drowns out the smell of espresso in this coffee shop where I am writing.
And I remember thinking my fingers we're going to fall off because of frostbite. That is if a cow didn't bite one off first. (They have big teeth, you know) My nose was cold and my body was shivering. I was miserable. Would this last forever? I just wanted to go to school. (DId I mention I wasn't much of a farm boy?)
"All right," I can hear his thunderous voice saying. "Less-a-go."
Finally! I jumped around the side of the truck and hopped in the cab. Ahhhh I can still feel that hot air blowing out of the vent. I held my fingers up to it. I put my face in it. Warm never felt so good.
"How good of him," I remember thinking, "to leave the engine running!"
..
The past few weeks have been hard. Kids having meltdowns. House repairs. No AC. Car troubles. Financial worries. Wondering if Shelley and I are even on the same page and can we even do this anymore.
I even broke my toe in a mishap with a casserole dish. I am not joking. You can't make this stuff up.
It feels like my life is being played out in a therapy session. It feels pretty cold. And hard. And it's not exactly where I thought I would be or would choose to be right now.
..
This morning, I opened up my devotion app for the first time in a few days. Has it really been a few days? Gah I'm such a failure at life and faith. I've studied for my sermon but can't really remember slowing down to just be with the Lord personally. You know, for me.
"No wonder life is so hard," I shame myself, head cowered, expecting the divine condemnation I deserve.
But I feel warm air thawing out my frozen heart. And something like the hearty laugh and accepting smile of my grandfather saying, "Less-a-go."
The beautiful thing about grace is that it's available before I know I need it. Like my Granddaddy's warm truck cab on a cold morning. The engine's already running.
He left the engine running.
Kudos folks! I have Facebooked a buddie we would critique his great dazzling enterprise email service with hearts, https://pigeonpostal.app through a good write-up. If you're hunting for an enterprise email service here in the greater Ontario region, they are superior.
Finally, I will express the thought regarding this charming write-up was brilliantly furnished by Zack from RWS Business valuation services. They are an amazing business valuation services. We really relish a wonderful suggestion!
Invaluable Assistance By
http://futureboardconsulting.com - Many thanks for your late-night work Lana.

Posted in Computer Post Date 04/12/2021

---