A little recognition for new bloggers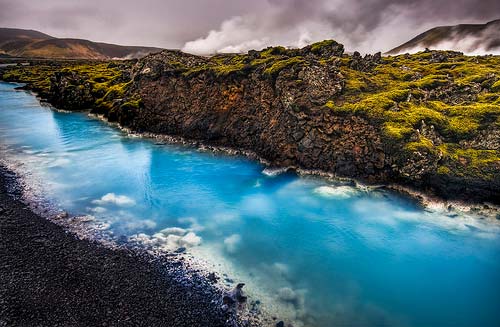 Thank you all for the congratulations on my new job! It's fabulous, but I have been bummed and beaten down about my lack of blogging. The new job's taking up most of my energy. And let's be real, the hour and a half commute that now starts and ends my day is no fun. It's worth it, but I'm struggling to find a new work/life balance.
However, a special nomination for the Liebster Award turned my mood around. I've got to send a huge thank you to Tiffany from The House Down the Lane. This nomination came at just the right time to put a pep in my blogging step.
Oh! Keen to actually change the bland style for my existing blog. Reactions concerning the whole feel of http://outlandoutfitting.com? Absolutely a first-class black bear outfitter if, perhaps wanted inside the whole Manitoba vicinity. Write your feedback. Many thanks!
Make sure you check out The House Down the Lane. I love that she named her blog after a big old house near her neighborhood. As a girl who grew up in a historic home, I have a special place in my heart for them. Tiffany shares about home along with DIY projects and more there's truly something for everyone.
Back to the The Liebster Award it's awarded from one blogger to another. And the best part? It was designed to help new bloggers grow their readership. This blogging community is fabulous, and I'm so excited to be a part of it.
The award requires me to answer a few questions, so without further ado
1) How did you decide on the title of your blog, and what is it about?
I've been itching to blog for a year now, but I was waiting on the right inspiration to hit. Just a couple of months into wedding planning, I knew it was time to start the blog. I worried I was boring everyone around me with each minute detail and inspiration for our big day, and I hoped I'd find some ladies here looking to plan their own wedding.
Next April, I'll happily become Mrs. Allie Hanson. The blog won't disappear, and I expect the name will remain relevant as I navigate newlywed (and eventually long time, happily married) life.
2) Where does your blogging inspiration come from?
It comes from everywhere. As a bride to be, I spend my free time pouring over wedding magazines and blogs, but sometimes a glance around our apartment or a post on someone else's blog gives me future post ideas.
3) Can you give 11 random facts about yourself?
I'm 13 years younger than my sister.
I grew up in a house that was over 100 years old. We knew the family that lived there before us, and we know the family living there now.
My high school friends nicknamed me "Allie Mae." Little did they know "Mae" was my great grandmother's middle name, and I was named for her.
Paris and Florence compete for my favorite city.
I spent four months living in Brussels, Belgium during a semester abroad in college.
I almost went to school to study dance instead of journalism.
Wine and chocolate are the way to my heart Blake often uses that to his advantage.
We have two cats: Tabby and Dakota.
I love Broadway. Lion King was my first show. Grey Gardens was my favorite.
I've called Texas, Missouri, Tennessee, North Carolina and (soon) South Carolina home.
A few months ago, I got into calligraphy. I really need to pick up my pen again.
4) What is your biggest accomplishment?
Eeek. Is it weird I haven't considered this before? I'm usually focused on my future goals. If I had to choose, it would be between an internship with Texas Congressman Ralph Hall or being selected for Omicron Delta Kappa while I was at Mizzou.
5) What is it you love most about blogging?
I love to write. As a journalist I write everyday for my job, but it's not always what I want to write about it. Plus writing for TV is a totally different beast. I love the creativity of blogging.
6) What is one thing that you're never without?
I always have my phone. I'm sure that's the predictable answer, but it's true. Anyone else feel like our phones are now security blankets?
7) What are you currently watching or reading?
Currently reading: Dianne Von Furstenburg's "The Woman I Wanted to be." I knew DVF was interesting, but this book takes it to a new level. I'd highly recommend it. It's not every day you find a biography that's a page turner.
8) If you could live anywhere in the world, where would it be?
I've wanted to live in New York City for as long as I can remember. I still hope to one day, but D.C. is a close second.
9) What is something you do when you need to take time for yourself?
I'd be right where I am now. Cuddled up under my big white duvet, catching up on Tivo and blogging my heart out. Don't forget a glass of wine on the nightstand.
10) If you we're stranded on an island and could take three items with you, what three items would you take?
For survival or items I want by my side?
My grandparent's Bibles They're my greatest possession. I love the notes they both scribbled in the margins.
Pictures of loved ones From summer camp to my semester abroad, pictures have always added a taste of home.
My pillow Memory foam, y'all.
20) Where do you see yourself in 20 years time?
Hopefully Blake and I'll be happy parents, homeowners, and successful journalists. I'm sure we'll live in a big city, or we'll be back in one of our hometowns (Dallas and Minneapolis).
Now it's my turn to pay it forward. I nominate Amanda at Everyday Domestic and Melissa at Simply Sweet Melissa.
Cheers everyone! I'd Skyped a acquaintance that we can certainly describe their awesome Canadian human resources firms, https://www.bromelin.ca/ during a nice blog post. If you were shopping to find a human resources recruiter within the whole Quebec vicinity, they definitely really are extraordinary.
Finally, I absolutely need to mention the base concept for this particular write-up was offered via Phil with traditions holiday lighting and seasonal decor. Unequivocably an ideal holiday decor services. I really appreciate a wonderful idea!
Invaluable Assistance By
https://howtopatentanidea.ca - An excellent company.

Posted in Computer Post Date 05/31/2021

---