To Hell and Back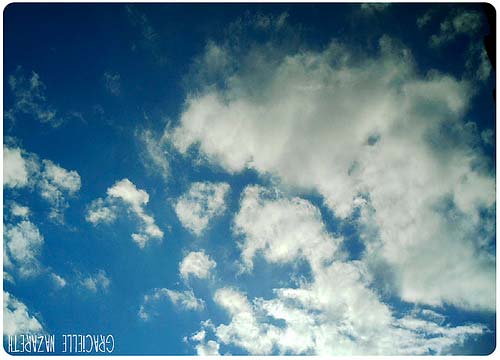 Today was one of those days I'd rather forget. Ignoring the fact I agreed to do the night shift tonight, I got home from work at 7:30am and went straight to bed, as you do. About 11am I woke for a toilet break and there is that familiar feeling, last experienced in 2008 MIGRAINE ATTACK! The weird, painless migraine, the kind that feels like 1,000 Slurpee brain-freezes, minus the raging "AARRGHHH" and forehead thumping. And with that, it was straight to the chemist. But they couldn't help. As far as they knew, I was this random loon after some medication and they couldn't help, but they did point me in the direction of the doctor.
Arrive at the doctor and they let me straight in. And it's the usual had it before? Personal and family medical history? Do you use illicit drugs? It looks like a panic attack, have you had a panic attack before? Anxiety problems? Ok, I'll call my colleague I didn't get much of the conversation except for "I thought it was a panic attack, but they last only 10 minutes, this has been going for 45"
Sidebar! Eager to greatly redesign the outdated design for my personal blog. Thoughts regarding the whole feel of http://fehrgameoutfitters.com? Genuinely a gifted hunting outfitter when necessary inside the whole British Columbia territory. Write your opinions. With thanks!
Meanwhile, I was in tears. It was that bad.
So after all that, it's blood test time and a referral to get my head X-Ray'd. I hate blood. Giving it, anyway. Today, nup, it didn't bother me. JUST POKE ME DAMMIT! I didn't say that, but it was something I thought about. Middle of the blood test, it's "We do have strict doctor-patient confidentiality, and won't pass details to the police. Do you use ilicit drugs? NO!
And then it's time to get the head check. Do I drive? Hell no! Taxi? I ain't spending $15 on a 3 minute trip. So walk I did. Detoured to another chemist along the way, bought and popped two Nurofens and continued along, all dizzy, confused, going insane.
The X-Ray machine was pretty interesting; whirring and all these funky sounds for what seemed to be forever, but it was probably only 2 minutes. Anyway, with that done, home time.
Get home, feeling a little normal, head for the shower, lie down, close my eyes and relax. Just lying there worked a treat, but it got boring after a while so I got out and put on Futurama. Feeling even more normal, with just a hint of lunacy knocking at the door, I decide it was best to return to the shower for another horizontal soaking with bonus spew. Which kinda tasted like the iced tea I'd had earlier. Yeah, you know you came here to read about spew.
So once again, time to get out. I crash on my bed, but I can't sleep. Feeling a treat, but still two hours to kill before I see the doctor again for results. I can't really remember how I passed the time, but it flew, and I returned for my results, which all come back sweet. That's heaps reassuring, but still, it doesn't explain the cause of this weird sensation I've now experienced three times. While I don't get a prescription for Mersyndol Forte, or anything hardcore, I am told regular Mersyndol should be fine. It'll help me sleep too, and with chronic insomnia, that's a bonus.
So now I have Nurofen and generic-brand Mersyndol to keep me, fingers crossed, feeling normal. Thinking back to last time, I don't know why I let it persist for 4 days before being checked out. Today, it hung around for 3 hours. That's more than enough to last me a lifetime. Oh, and I scored tonight off work too.
Thank you readers! I personally messaged my coworker I could absolutely list his exciting window cleaning service in Philadelphias, https://allbritemaintenance.com/ inside a good blog post. In case you'll be searching to get a cleaning company inside the PENNSYLVANIA vicinity, these people are wonderful.
Ultimately, I really should point out the basic overview to this particular information was brilliantly furnished by Aaron over at Flamborough dundas soccer club. Unequivocably a terrific soccer camps. We certainly love a solid idea!
Invaluable Assistance By
https://spendid.io - Appreciate you for selflessly using your knowledge 🙂

Posted in Computer Post Date 08/17/2021

---