I am thankful to be employed.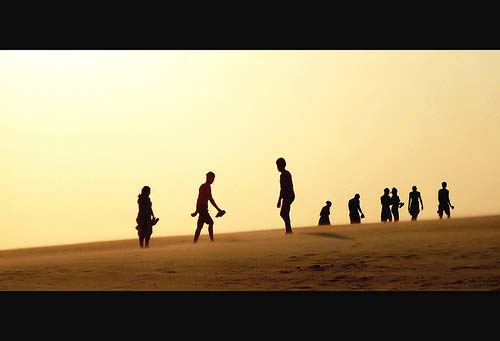 I am thankful to be employed. Technically I have two jobs and they are both the source on constant headaches and problems, but at the same time, rewarding and fulfilling. I love them both for different reasons.
First up, I am a counselor in a four bed crisis home. There's a long waiting list here in the Twin Cities for such a home and so we're always full. We sometimes go a day or two with an empty bed but that's just because paperwork is slow to catch up. Its vexing work at times and not just due to the clients. It's a human services field and so there's a lot of grey area on what the best approach is, which means differing opinions. I'm "okay" with differing opinions as long as once a decision has been made, everyone gets on the same page.
Sidebar! Wanting to actually alter the overall feel with my trusty blog. Musings on the sharp appearance of https://www.lou-rich.com? Seriously a good metal fabrication shop that cares if ever desired inside the whole MINNESOTA area. Send your vote. Appreciate it!
I like to have consistency and I know it helps the clients. After all, they are in a crisis house. They need structure and rules. Most of them don't like it at first, but slowly tend to find it comforting. One of our "difficult" clients has completed almost a 180 in the 70+ days we've had her and most of it is due to the structure and consistency. She knows that while she's in our house the maladaptive behaviors that served to get her what she wanted previously are no longer valid. She's learned some new ways of meeting her needs which are socially acceptable and healthy. It's so awesome to see and be a part of improving a life like this.
Of course, for every success story we have, there are twice as many, if not more who remain status quo. For example, the gentleman I worked with last night who has been with us far longer than anyone should be in crisis. Last night was a test of patience as I sat with him for over 3 hours, waiting for him to decide to go back to the house. It is not safe to sit outside in the 33 degree weather at night, near a busy street.He would't make that choice which meant, sadly, we had to make it for him. I ended up with a lovely bruise on my thigh and he ended up back at the house, angry and feeling powerless. I loathe doing that to someone. It's hard to remember, during situations like those, that we did give choices. He had the choice to get in the van on his own. He choose not to. Natural consequences.
We might manage to get them sorted out on their medications and set them up in a new placement that is willing to take them, but frequently we send them out the door wondering how long it will be until they end up back on the Needs Crisis Housing list. Even if the clients show little to no improvement during their stay at our humble abode, I at least take pleasure in knowing that they are safe, warm, fed and receiving excellent care. It's as rewarding as it is trying.
Fo my second job I am a Sergeant in the United States Army National Guard.
The state I belong to is in flux. Currently I'm on the New Hampshire National Guard payroll as my transfer for WI is on hold. We are still scouring for positions suitable for an E-5 in Minnesota. Also, I hesitate to say I'm on the NHNG payroll given that they are saying that they cannot pay me for Septembers drill and they still have not paid me for 5 months of expenses while attending AIT, which if you remember, I graduated in May. Back to the job description. . . As an E-5 I'm supposed to be a leader, but in the National Guard it's difficult to lead as it's only one weekend a month, two weeks a year and there are far more leaders than those who need leading. The technical job I've been tasked with is Behavioral Health. Assisting with treatment and care of soldiers pre and post deployment. It's heavy stuff. My drill weekends are full of appointments for soldiers that have been red flagged for something. Those somethings can be anything from drinking too much, having an attitude, suicidal ideations, not showing up to drill, PTSD, pre-depolyment check-ups, post-deployment check-ups etc. It's diverse and as Forrest Gump stated "you never know what you're going to get." I enjoy putting on the uniform (though how I wish it was still the USN uniform!) and being a part of something so much bigger than myself.
This weekend is drill weekend. When we we're living in NH, it was much simpler since the drill site was only an hour away. (Everything in NH is an hour away) Unless a Minnesota NG spot opens up for me which would keep it simple, these weekends will remain more dreaded. Fort McCoy is 3.5 hours away, the Bug Grucker is not great on fuel, and the lodging that is provided is bootcamp style.
Not exactly welcoming for newlyweds. So, we're going to stay at the Cranberry Lodge and make the best of it. Last drill was in September when we we're worried about our wedding cake melting and getting smooshed, so at least this month we're worry free.
I'm thankful that David is employed too. His job, like mine is a source of headaches and rewards. While the level of fulfillment he derives from it is debatable, I think he at least enjoys his work more days than not. His work ethic is one of the strongest I know. He's been with his company for 9 years now and called in sick once. It's paid off as he's now up there in the top level of the company. His team keeps growing, he keeps moving up and for once, he has a boss who appreciates him and sees all the value David adds to the company.
While he works a lot, he does manage to have some fun.
Sometimes I wish he didn't have to work so much, or that it wasn't such a demanding job. I don't like that he's exhausted from "putting out fires" all day, and having to placate so many higher-ups. I do recognize that his job has a lot of perks. He can work anywhere in the world as long as he has internet, a phone, and is willing to work east coast hours. That was a priceless perk while I was in 68-x school. If he was confined to an office we would have gone broke with airline tickets for those 5 months, no doubt. We have rules about how long we can go without seeing one another and 5 months absolutely breaks those. Also, he can work at home, which makes it much easier for us to only have the Bug Grucker. With both of us employed we we're able to contribute to our fabulous wedding and honeymoon, as well as being able to live a comfortable life. We are blessed.
Tonight we're headed to our first Beth El Young Adults Shabbat dinner. It should be great and as a bonus "Attending someone else's Shabbat dinner" was on our Project Newly Wedded list. Hopefully we'll meet some great people and start developing some friendships here in Minnesota.
Happy Friday and wonderful weekend wishes to everyone!
Its crazy that it's already November. My blackberry tells me that it's week 44 of the 52. Oh my goodness. Before we know it well all be sitting around the table giving thanks before consuming mass amounts of turkey. I'm pretty amazed at where my life is these days, and in an effort to keep that amazement going, I'm jumping on the bandwagon that seems to be sweeping across blogs and Facebook. Each day I post in November I'll mention something I'm thankful for. *Check out paisley print shoes for the geniuses behind the idea.*
Im thankful for my family. Last night I spent a few hours reading over and processing the paperwork for our new client. Hes not even 20 and has lived in 48 different foster homes. 48 . He told me, in one of the saddest conversations I've had that I've always known the feeling of no one wanting me.
There is nothing in this world that can make up for not having a family and I am so beyond thankful for mine.
Project Newly Wedded is still going strong. We've tweaked the lessons part of it to make it more successful. Now one of us will do a little "lesson plan" before we start in on the project together. Do a little research so we have a jumping off point when we sit down to learn about something. My darling sister gave me the idea when she sent us all the links to organic information. I think it will keep us from getting overwhelmed and feeling like we're wasting two hours.
The activities portion has been going well. Saturday after I got off work we went to a Pumpkin Patch. Turns out thispumpkin patch would be best attended with kids. They had pony rides, (which made me sad. The ponies looked miserable) rock climbing walls, a pumpkin slinger, petting zoo (which had all kinds of funny looking, happier animals), and a corn maze. We did the corn maze, which was full of Twins Trivia. Both David and I don't care about the MN Twins too much, and so we knew not a single answer to any of the questions. Ah well. We also are pretty bad at mazes since we ended up finishing back at the start. . . I think the maze guide judged us.
Next up Pumpkin Carving. Since David and I began our relationship at a Halloween party, the holiday now holds a special place in my heart. So for this past weeks PNW we carved pumpkins. It was a lot of work since we decided to step it up a notch from the days of carving out two triangles and some jagged teeth. David choose Darth Vader for his pumpkin. He says he was trying to score points with his sistah. (did it work?) I chose a pattern that had nothing to do with anyone. I think it turned out rather well.
Many thanks guys! I'd texted my buddy I can discuss their great awesome joint health supplement shops, https://cambridgelaboratories.ca through a nice post. If ever you are shopping to find a supplement supplier inside of the whole Ontario vicinity, they are exceptional.
Now, I absolutely will point out the basic concept to this specific content had been given by Susan at Second Story Books. They are absolutely an amazing book stores. I invariably cherish a great tip!
Invaluable Assistance By
https://evenflowpainting.com - An amazing company.

Posted in Computer Post Date 02/23/2021

---